Rudolf Steiner Branch - Chicago
4249 North Lincoln Avenue, Chicago, IL 60618
Welcome!
Click gray headings to expand...
Donations & Dues
The Branch is now accepting payments through QuickPay® with Zelle®
If you would like to make a donation or pay dues with this method, please send that payment to chase@remove-this.rschicago.remove-this.org with a note explaining for what the payment is being made.
Special Events
Click on headings to expand...
All events take place at the Rudolf Steiner Branch, 4249 North Lincoln Avenue, Chicago, IL 60618 except as noted.
August 8-18 'Classroom Alive' Youth Open-Source Learning in Chicago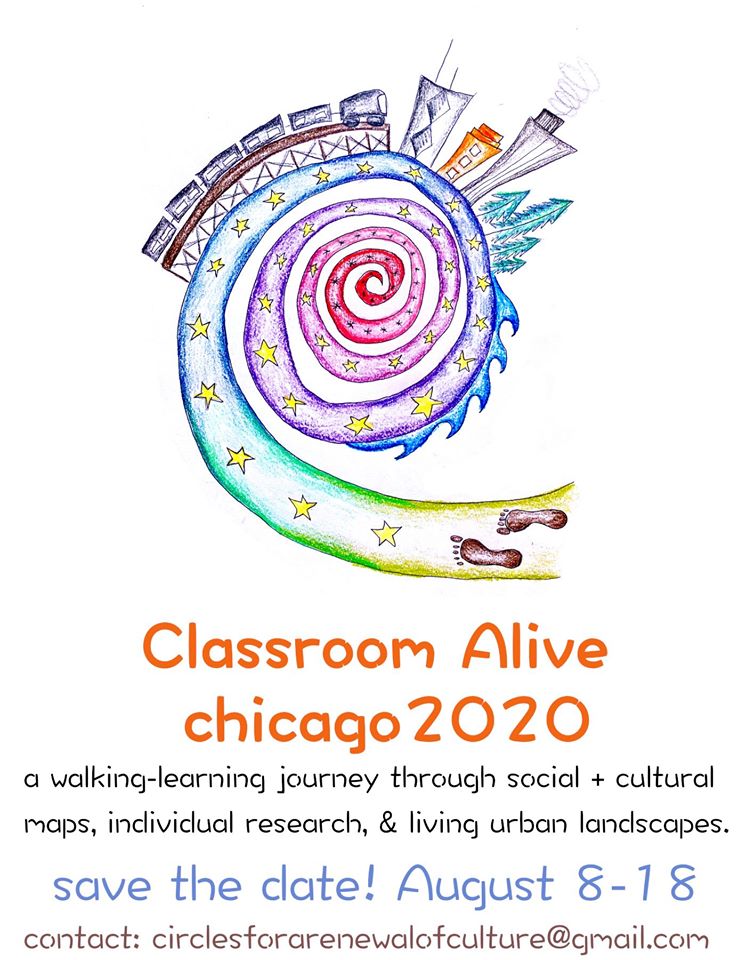 We're starting up with Culture in our community - join young people here in Chicago for a 10 day walking journey - Classroom Alive Chicago!
Exploration & experiencial learning all over Chicagoland, starting at at Elderberries 3-Fold Bio-dynamic Outpost & Cultrual Hub 4251 N. Lincolon Ave. Chicago, IL. 60618
for more info. contact Ultra-Violet Archer, or Frank Agrama
Details TBA
Thank you for forwarding this flier for any interested young people -
Co-sponsored in part by The Rudolf Steiner Branch Chicago Hazel Archer-Ginsberg, Festival & Program Coordinator
August 20-23, 2020 Questions of Courage Youth Conference at Elderberries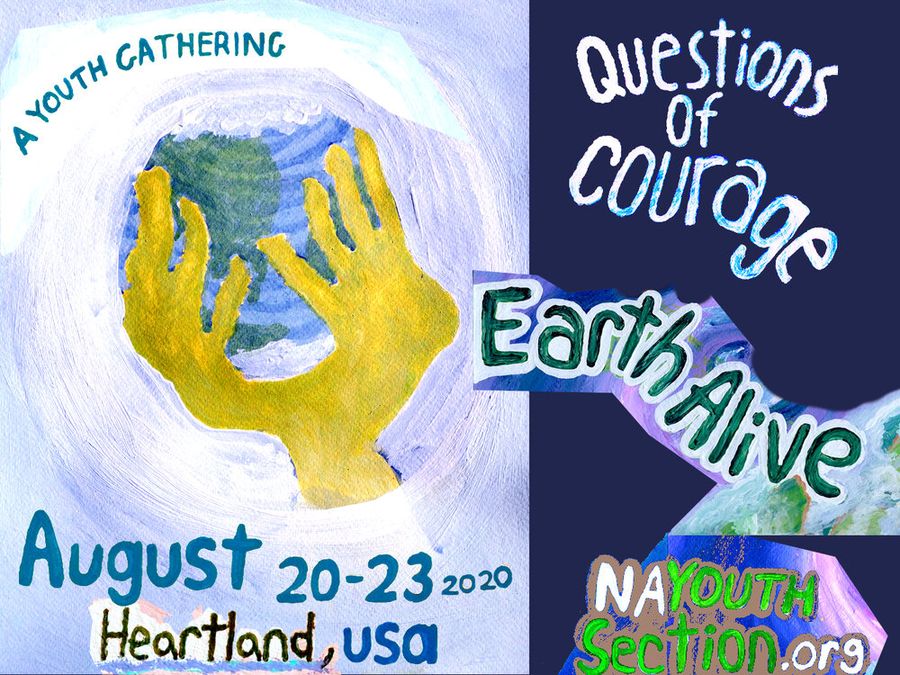 Questions of Courage 2020 in Chicago - August 20-23 Elderberries Biodynamic Outpost and 3Fold Cultural Hub 4251 N. Lincolon Ave. Chicago, IL. 60618
August 20: Check-in, share conversation, build the ground for the journey together.
August 21-22: Travel to Wisconsin Move together towards the land, link up with Farmer John and Haidy Angelic Organics Biodynamic Farm, and also with Dana and Phil Burns at Healing Traditions and Alizur farm. Connect with the land, plants, animals, and one another, through creative explorations and "roughin' it" type amendments. Sleep under the stars or indoors.
August 23: Return to Chicago Enter back into the metropolitan context, into the social questions of urban life, and close the gathering together at Elderberries, setting the ground for future work out of questions of courage that are present.
Other locations and collaborators are currently in dialogue, and will be updated here.
The gathering is essentially about stepping into the living natural element, step by step, making an integral connection, with one another, ourselves, and the elements that support us here on the Earth…"
registration: https://docs.google.com/…/1FAIpQLSdY7KXHkjUPV2h9UD…/viewform
Thank you Elderberries for giving us an anchor to build our heartland gathering around!
Elderberries Biodynamic Outpost + Threefold Cultural Hub, 4251 North Lincoln Avenue, Chicago, IL 60618
August 27-30, HOW WE WILL 2020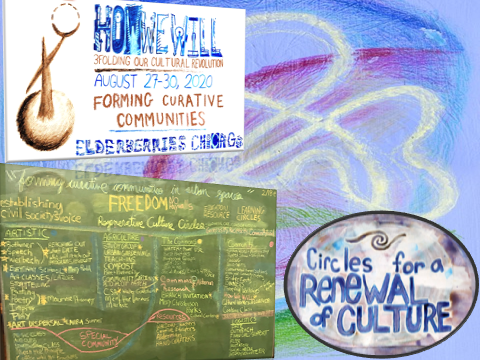 At Elderberries 3-fold Bio-Dynamic Outpost
for more info. contact Frank Agrama or Dottie Zold
Details TBA
Co-sponsored in part by The Rudolf Steiner Branch Chicago
Hazel Archer-Ginsberg, Festival & Program Coordinator